E-Werk bietet smarte Lösungen in den Bereichen Smart Home, Energietechnik, Photovoltaik und Sicherheit.
| | |
| --- | --- |
| Jahr | 2016 |
| Kunde | E-Werk Recke |
| Arbeit | Corporate Design |
| Partner | Mathias Fänger |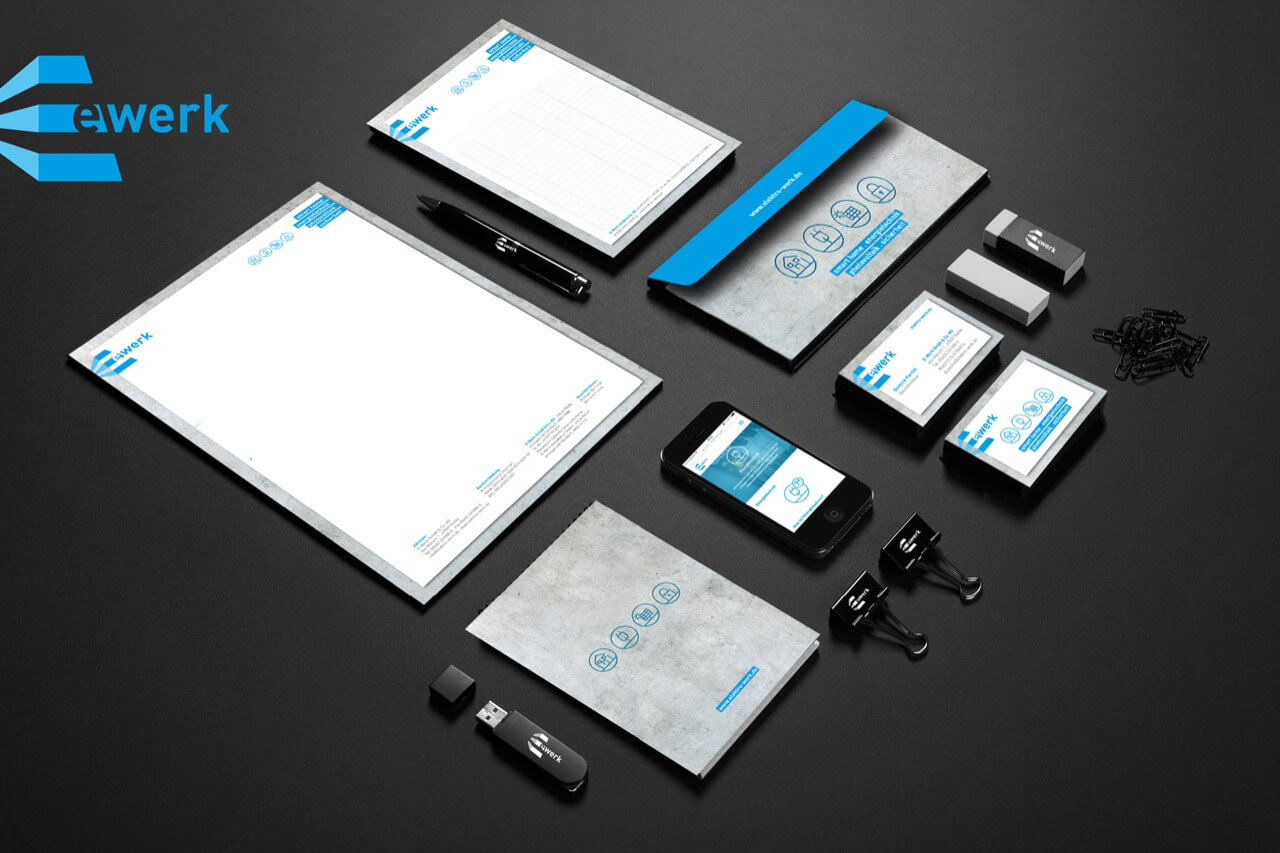 Um die Ecke denken ist unsere Stärke.
"Einmal alles bitte und das gestern …" – eine nicht ganz untypische Bestätigung unseres Angebotes. Den Zahn mit dem "gestern" mussten wir natürlich ziehen, durften dann aber umfangreich loslegen. Ein zentrales Gestaltungselement ist bei E-Werk die Farbe "Blau", welche sich die beiden Geschäftsführer in ihrem Briefing gewünscht haben. Das kräftige Cyan leuchtet schon von weitem, so dass auf manch grauer Baustelle der Neukunde einfach nicht an dem Baustellenschild vorbeikam und direkt anrief um ein Angebot zu erfragen.
Corporate
Design
.


Icons

.


Arbeits­kleidung

.


Beschriftung

.


Website

.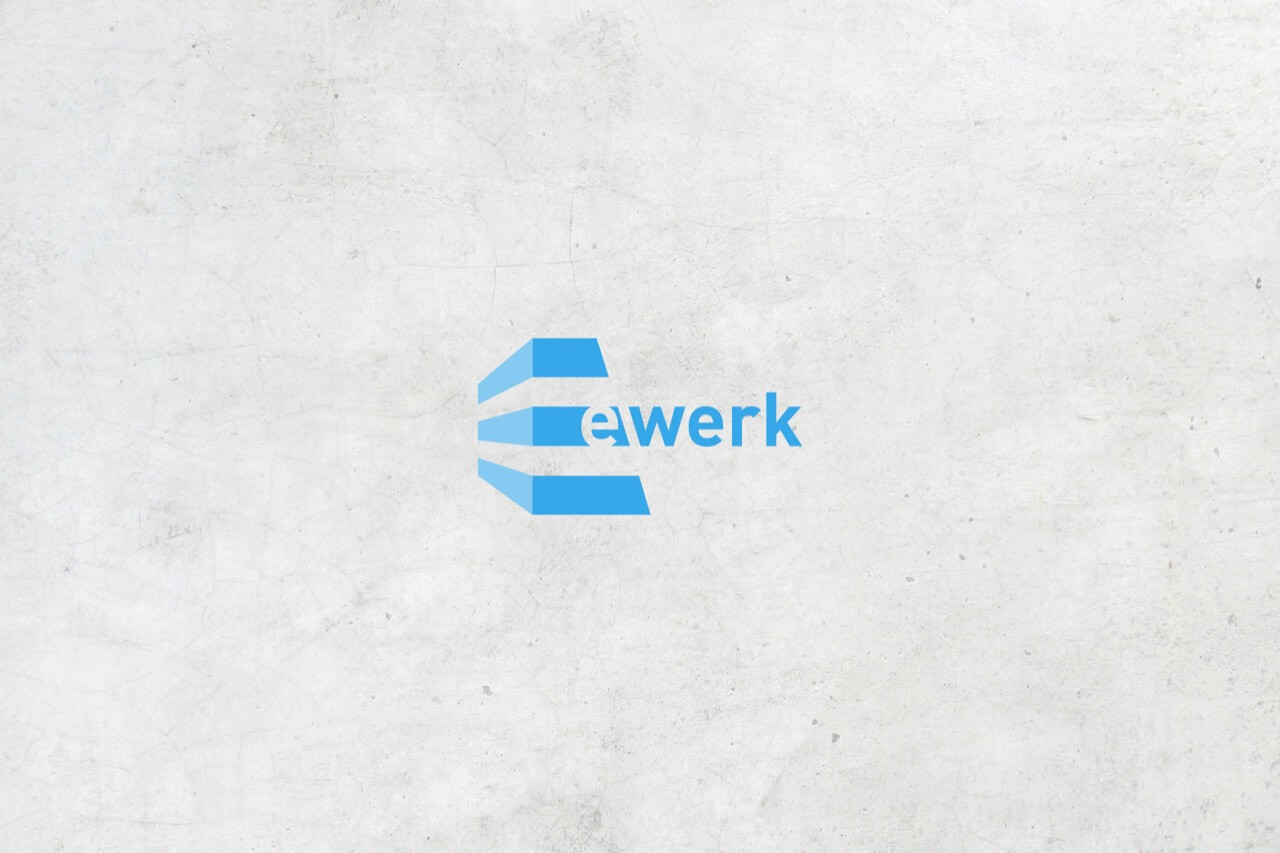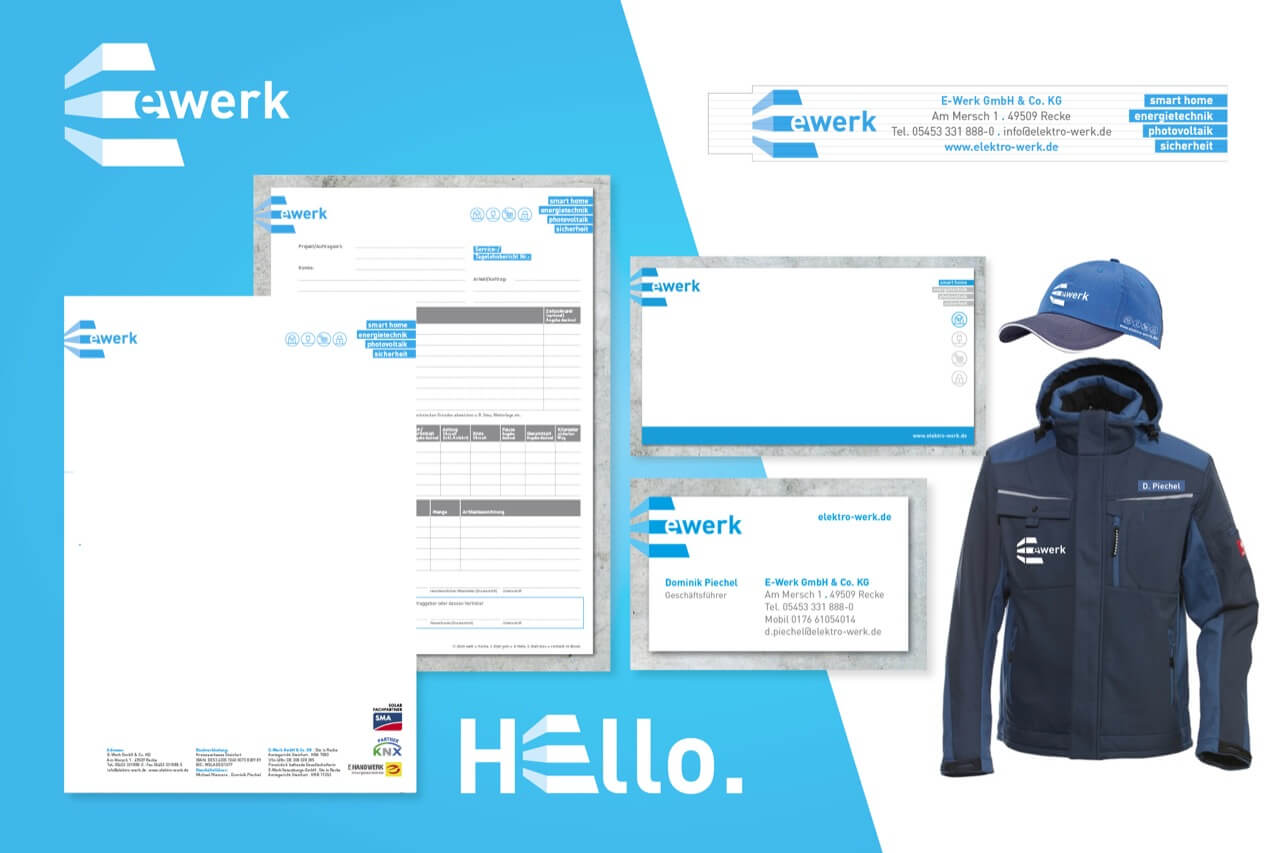 Angefangen beim Logo, über die klassische Ausstattung der Geschäftsunterlagen, Checklisten für die Bauvorhaben, diverse Give-Aways, die Gestaltung von Social-Media-Postings, bedruckte Zollstöcke, Arbeitskleidung …
we ́ve done it all.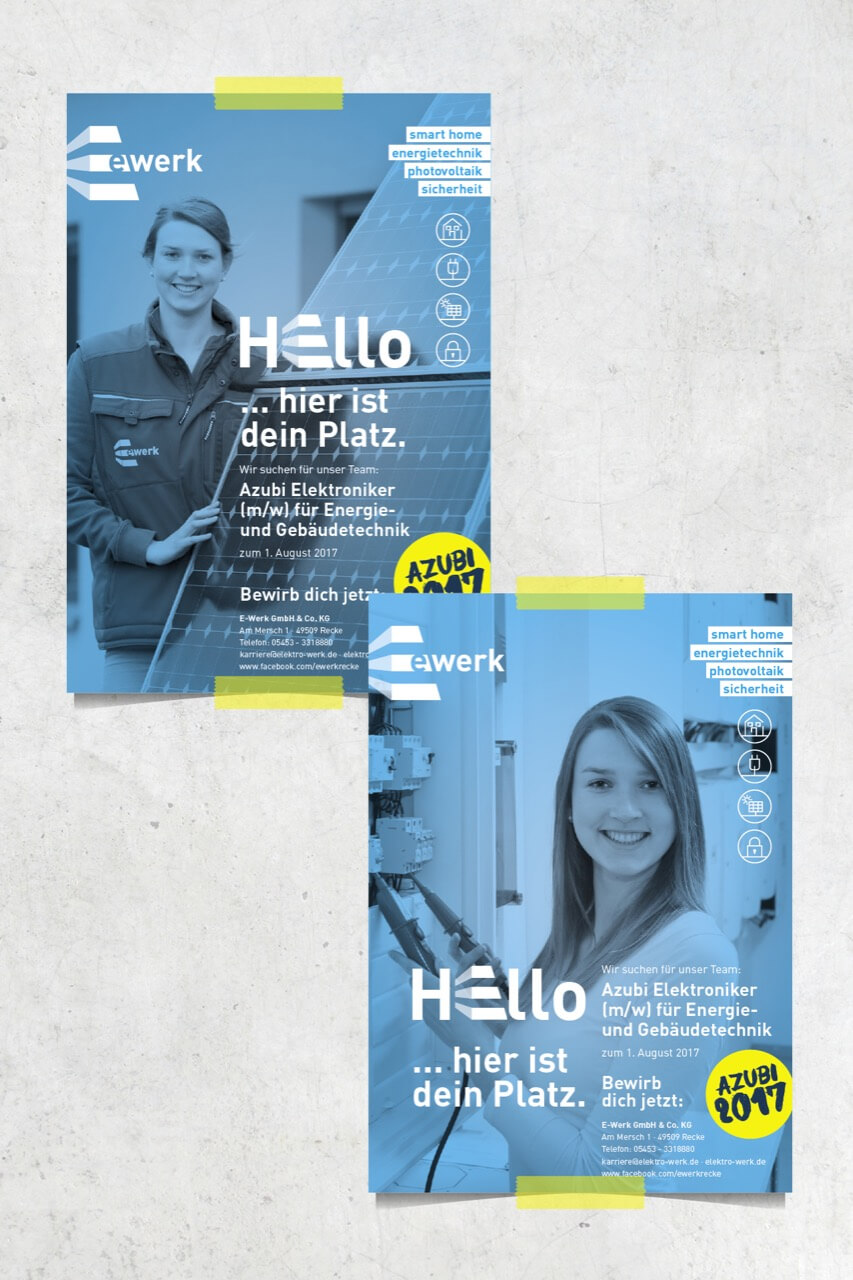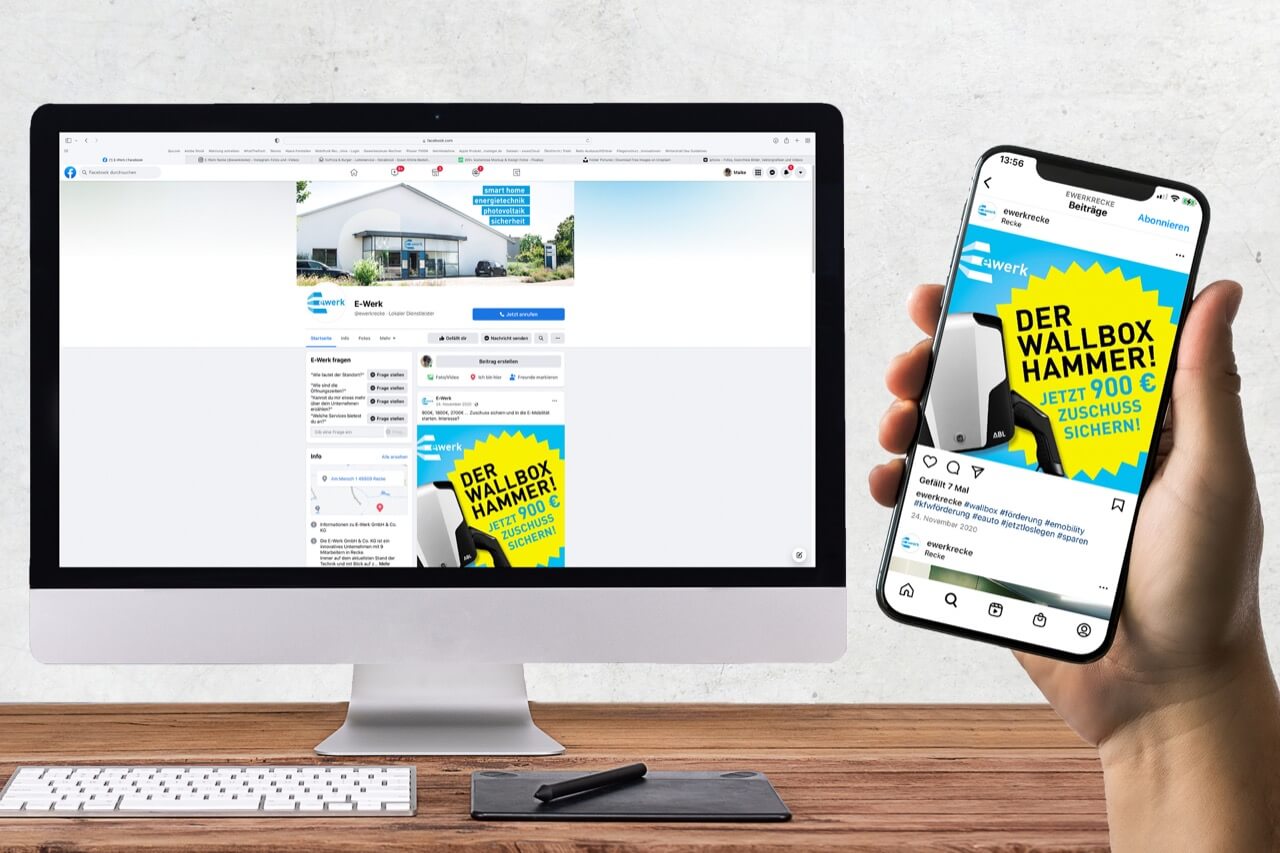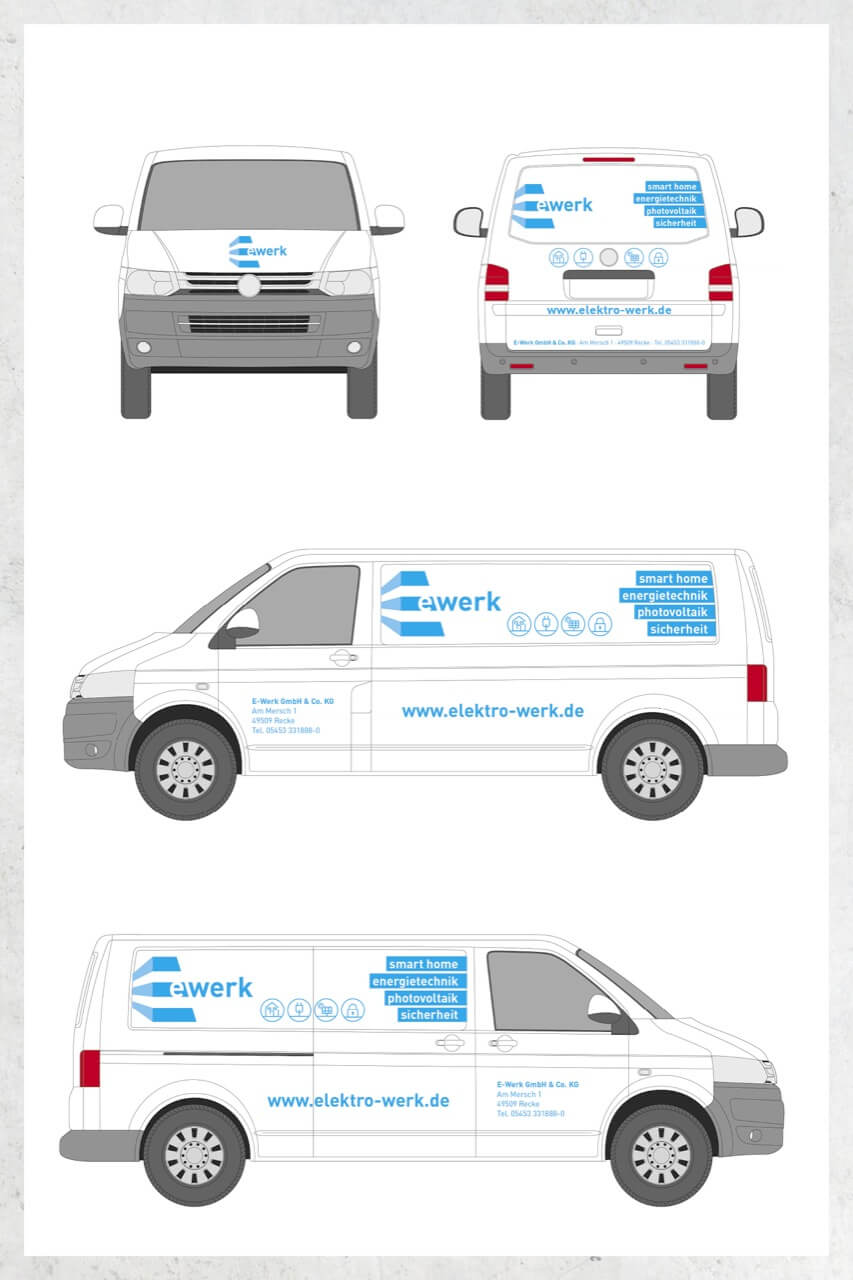 Corporate Design Elements.
DIN OT regular
DIN OT bold
And if you don ́t know … now you know.
Zahlen sagen mehr als tausend Worte, oder so ähnlich. Irgendwie erzählt jeder, wie hoch der Kaffeekonsum während der Umsetzung eines Projektes war.
Wir besser nicht
4

Bullibeschriftungen

2

Geschäftsführer

289

E-Mails bis heute
Teamwork makes the dream work.
Die Weihnachtskarte hätte ich dann gerne im Abo jedes Jahr.
Unaufgefordert. : )
Dominik Piechel
Geschäftsführer